If you're still in a festive mood, or feeling particularly like a domestic goddess/god or, if you're anything like us,  just want to eat delicious things all-day-all-the-time, you might want to reach for your mixing bowl and give this recipe for a spiced quickbread a whirl!
It comes to us courtesy of Gemma-Ashley Kaplan, who is one-third of the über-talented force that are the Kaplan sisters.  When she's not lighting up the silver screen, or wowing audiences in the musical theater circuit (check out this lovely interview/rehearsal video of Gemma in  fellow Aussie James Millar's musical, the Hatpin), Gemma's busy whipping up wholesome deliciousness in the kitchen!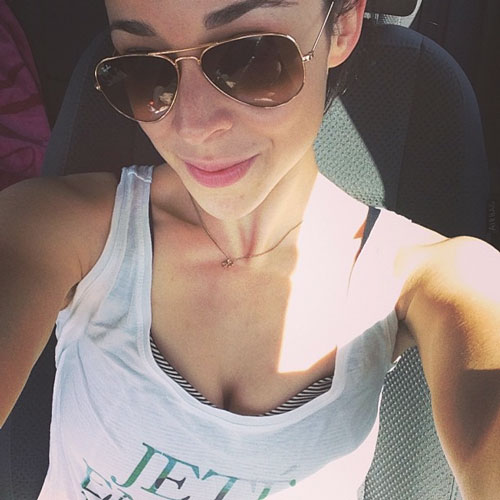 Gemma in our Jeté tank
She'll be taking her culinary talents to the small screen this year, with a new webseries that combines her love of food, fitness, style and healthy, cruelty-free living. As firm believers of ethically-made clothing, this ethical aspect really resonated with us. Entitled Little Gems, this webseries will be hosted by Gemma herself, who is also co-producing the series with her sisters Dena and Ariel Kaplan. It promises to be full of good, clean-living fun. We can't wait!
This recipe is sugar-free, dairy-free and wheat-free. So even if your palate's been a little jaded from all the holiday feasting, this sweet treat will perk it back up again.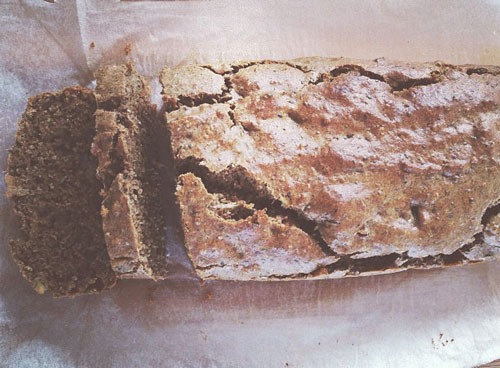 GEMMA KAPLAN'S GINGERBREAD
2 free range eggs
½ cup of coconut or olive oil
5 soft medjool dates
1 ripe banana
1 heaped tsp of gluten-free baking powder
1 tsp ground vanilla
¾ cup spelt wholemeal flour or almond meal
¼ cup chia seeds
2 tsp ground ginger
2 tsp cinnamon
Instructions
Preheat the oven to 160c fan/180c convection.
Beat the eggs, oil, dates, banana, baking powder, vanilla together .
Add the chia seeds, flour, ginger and cinnamon
Mix thoroughly until combined.
Transfer to baking paper-lined loaf tin and let it sit for 5 mins to allow the chia seeds to expand.
Pop it in the oven for 45-50 mins.
Remove and let stand till cool enough to remove from the tin without burning yourself
Eat!
This bread is just delicious on its own. If you'd like to warm it up and add some layers; try it with any of the following: almond butter, goats cheese or maple syrup.
——————
Follow Gemma Kaplan on:
Twitter: @GemmaAshley
Instagram: @littlegemsco
WWW: The LittleGems website (coming soon!)