We imagine what would happen if some of our favourite American dancers came together for a thanksgiving dinner. Silliness and bad photoshop ensues.
Keenan Kampa would be in charge of the turkey. Keenan seems pretty close to her family, and between her and her sisters, we're pretty sure they've got a good turkey recipe sorted out.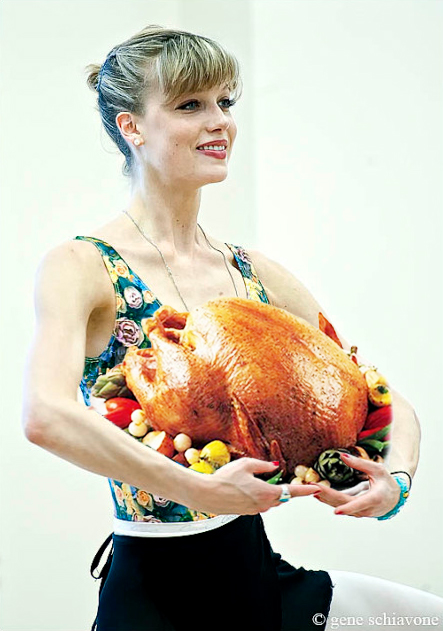 We'd count on Joy Womack to bring the mac and cheese, mashed potatoes, green beans and other yummies. When you've got 8 other siblings, we'd imagine that whipping up a couple of tasty side dishes to feed a whole pack is just another regular Thursday at the Womack home.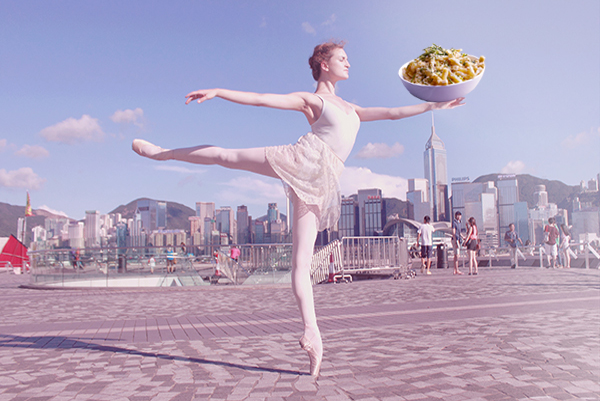 ABT's Cory Stearns would show up to dinner in his prettiest frock, the beautiful man that he is.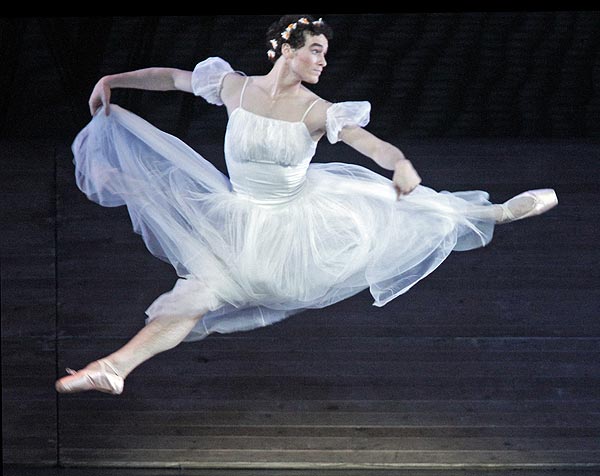 But we fully expect a quick change into a GQMF from him midway through dinner.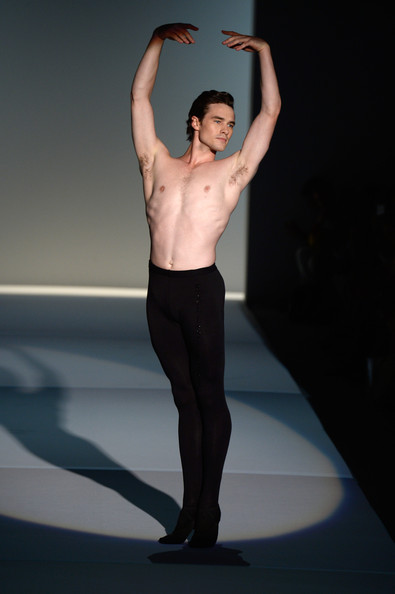 That's how they roll in the ABT, children.
Seeing as how he's been newly promoted to principal this year, we won't expect James Whiteside to have time to cook anything. But he might pour some tinned cranberry sauce into a bowl and bring it along, to be polite.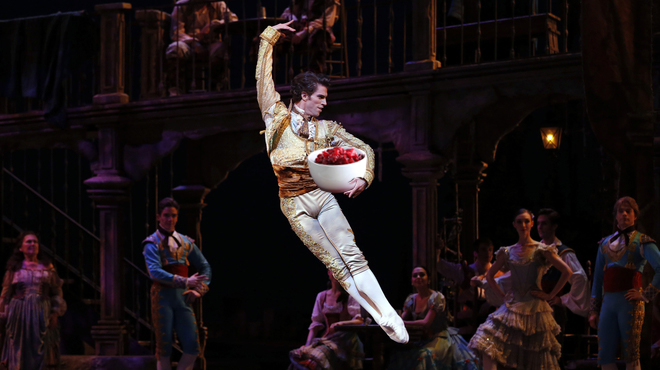 Master baker Patricia Zhou always turns out the prettiest sweets. Here she is looking very pleased with the pumpkin pie she made. You go, Patti Z!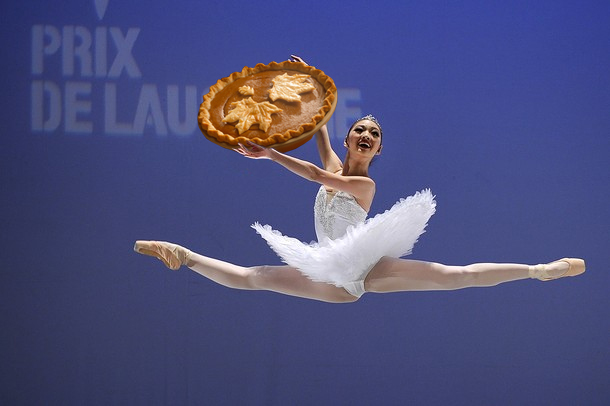 Honourary guest, Mariinsky principal Vladimir Shklyarov assured us he would be more than capable of making some sweet potato casserole, but evidently something got lost in translation. Instead he brought the food he liked best of all, Japanese sushi.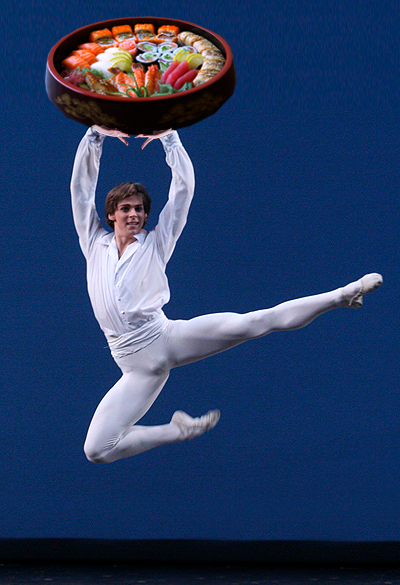 Vladimir, what are you doing. VLADIMIR STAHP.
"Please do not be forgetting your chopsticks for eating sushi, everyone!"
But Vladimir also brought Alina Somova along, so all is forgiven.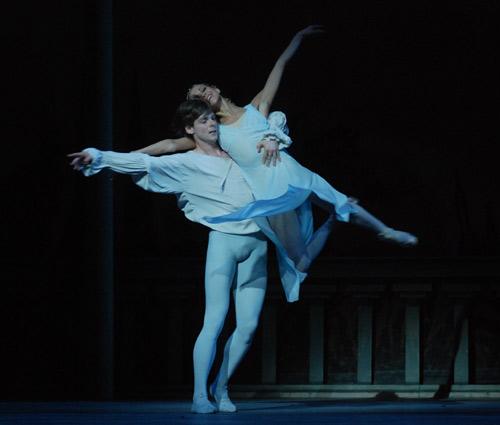 After all, those Russians know how to party.
Somewhere along the line, we would try to convince Vladimir that removing his shirt is a compulsory thanksgiving tradition for all males. Cory did it!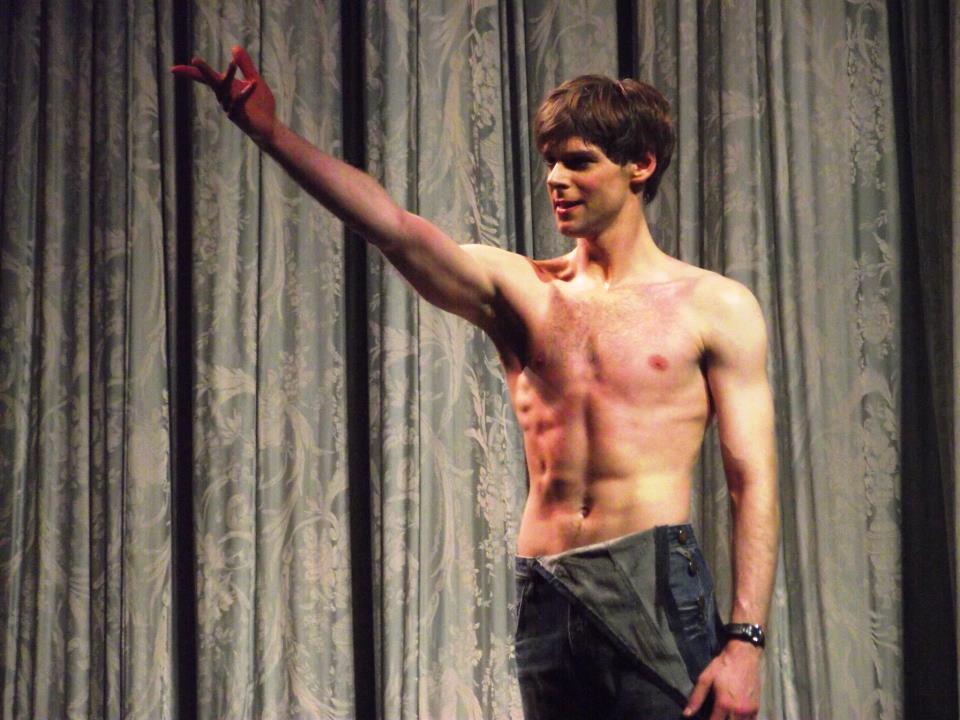 It's not really an American holiday until a beautiful Russian man takes his shirt off for your viewing pleasure.
Happy thanksgiving to all our American friends!