Esplanade's annual da:ns Festival should be a highlight in any dance-loving Singaporean's life. It's an event I wait for every year, and not just because there're always some fantastic ballet-related performances – last year's lineup included Benjamin Millepied's dynamic LA Dance Project company. It's also a great way for me to experience types of dance beyond the usual classical ballet repertoire of Swan Lakes and Giselles. Not that there's anything wrong with that of course, I do so love a good Giselle! But the variety that da:ns Festival offers – from well-established dance companies, emerging talent and local performers, all packed into 3 exciting weeks – is a refreshing change from well-trodden ballet fare.
This years programming looks especially good, so when Esplanade asked if I would care to pick out a few of my favourites, my answer was, 'YES, OF COURSE'. I'm not kidding; I'm genuinely stoked by the lineup this year. I just wish I had the time to catch all of them!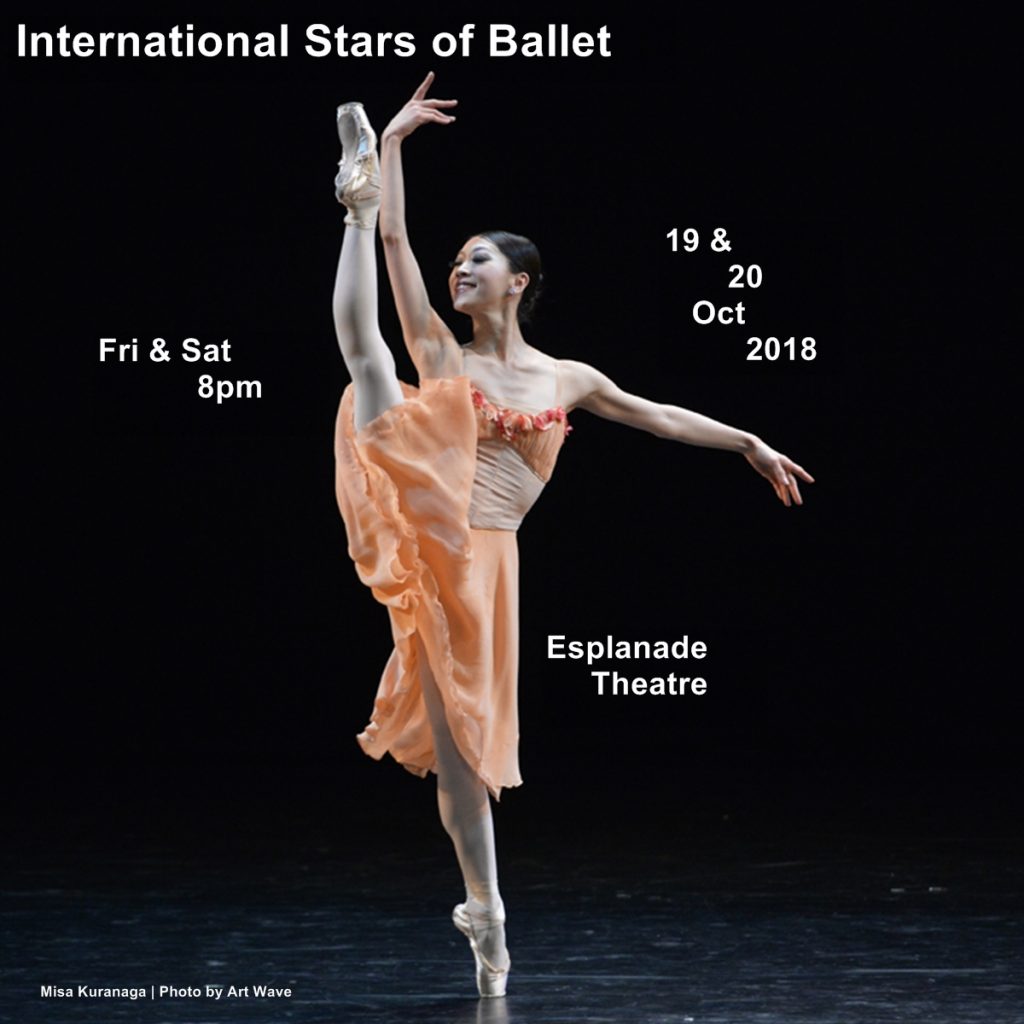 The International Stars of Ballet Gala
Okay, strap in, ballet lovers. If you want to go star-gazing, this is the program you have to see. A ballet gala is always fun: it's a smorgasbord of ballet dancers at the top of their game, performing the greatest hits from some beloved ballets. If you're interested in ballet, chances are that you've heard of at least some of these performers – Svetlana Lunkina! Misa Kuranaga! Igor Kolb! Lauretta Summerscales! Yonah Acosta! Adiarys Almeida! Vito Mazzeo! just to name a few. I've been following most of these dancers on social media for a while now, and am very excited to watch them perform in person.
As a personal aside, this will be my third time watching Lauretta dance, and this lovely woman is brilliant to watch. Her on-and-offstage partner Yonah Acosta is the textbook definition of a bravura dancer, so expect fireworks between them!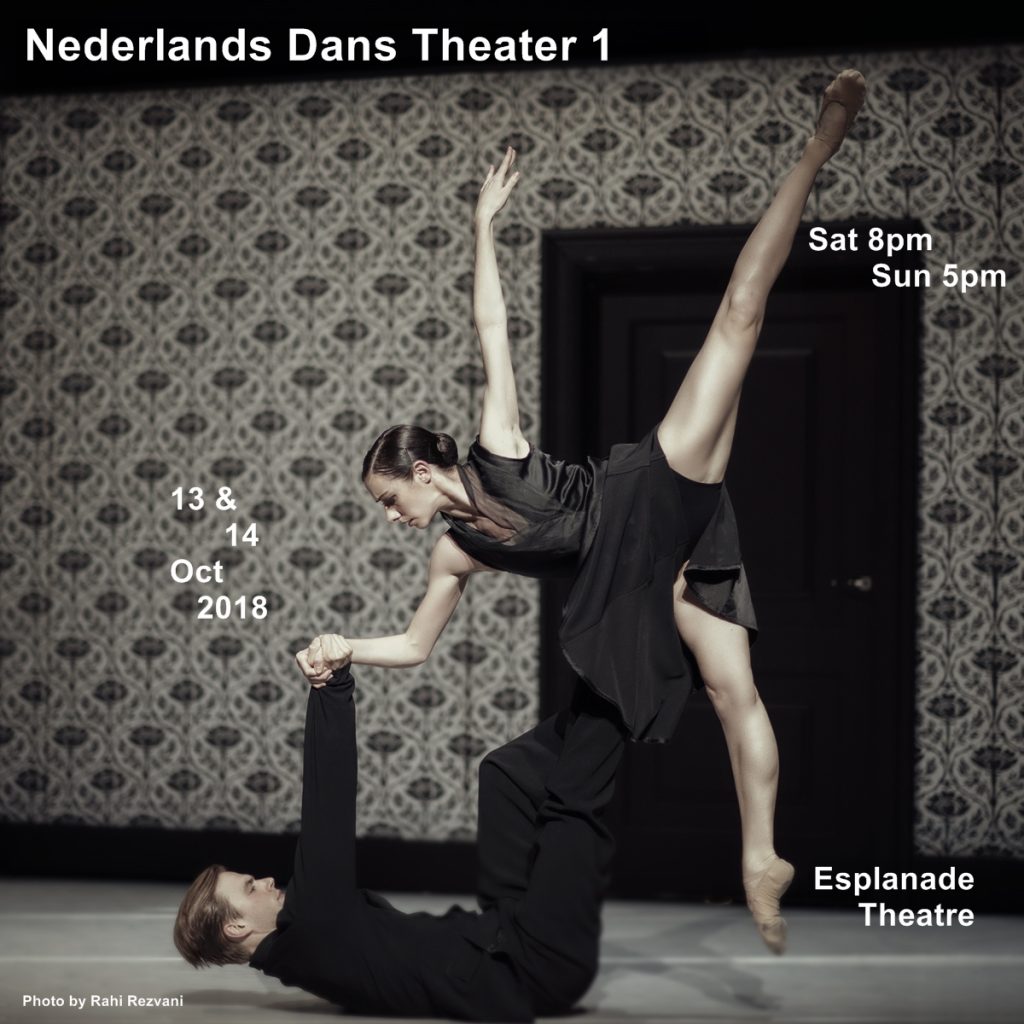 Netherlands Dans Theater 1 
I sadly missed the Netherlands Dans Theater II when they toured to Singapore a few years ago. So when I heard that the main company would be part of the lineup this year, I decided that I am not missing them for the world. NDT is one of the most well-known and highly-reputed contemporary dance companies in the world, and the program they've got planned for Singapore looks, to put it very articulately – really freaking exciting.
What I'm most looking forward to is their performance of The Statement by Crystal Pite, a female choreographer whose prolific resume includes creating works for the Royal Ballet and Paris Opera Ballet. NDTI is also teaching a workshop for those interested – contemporary and ballet dancers alike, you don't want to miss this.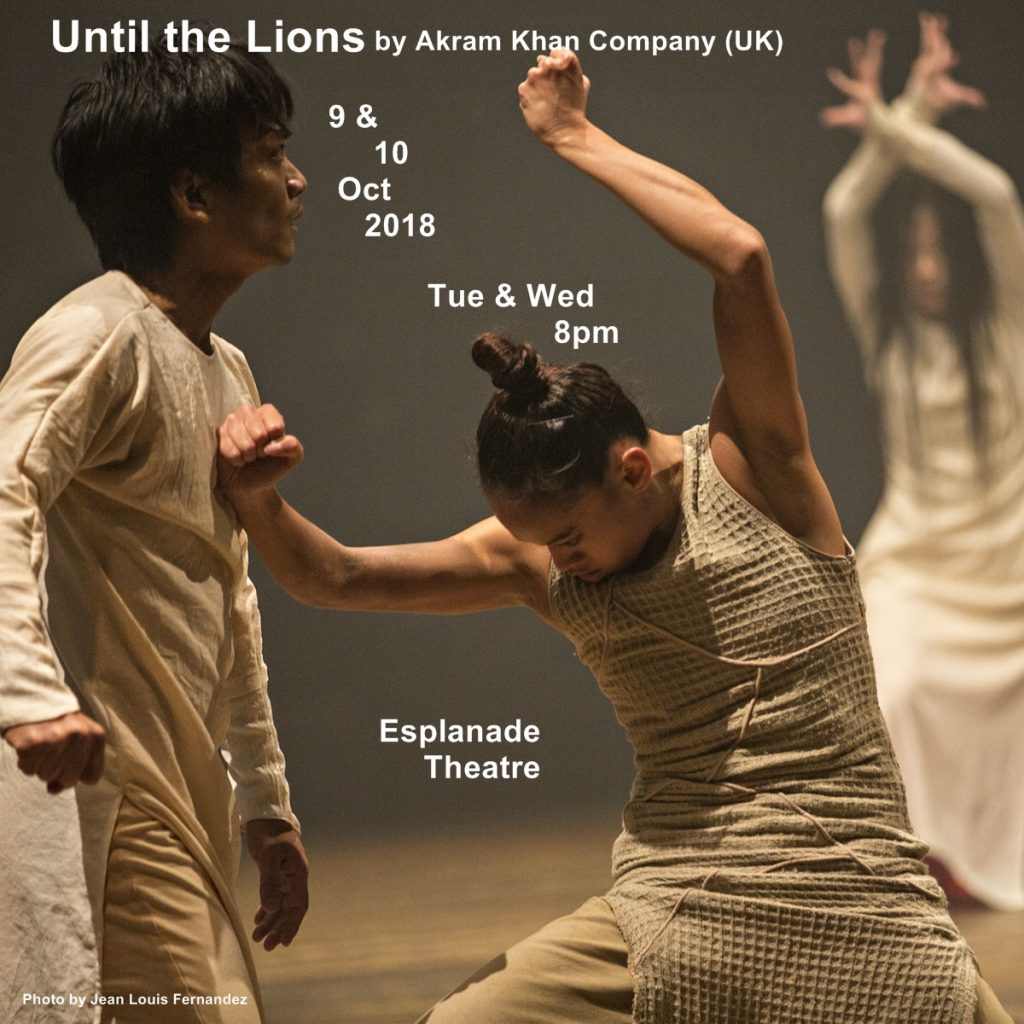 Until the Lions by Akram Khan
I was lucky enough to watch the English National Ballet perform Akram Khan's Giselle a few months ago. It was breathtaking – I told you I love a good Giselle! Until the Lions seems like a prelude to that; watching the trailer I could recognise some familiar elements from this piece that found their way over to his Giselle. It would be interesting to watch the precursor to what was an extraordinarily moving piece of contemporary ballet. Until the Lions is based on an epic Indian tale about a princess seeking vengeance in the afterlife. If it is anything like his Giselle, it will be a moving, emotional, raw, and unforgettable night for those attending.
As I'll be watching the gala and NDT, I'm forcing myself to be good and give this a miss because I have to work, like the responsible business-owner that I am. So know that if you attend this, I will be So. Jealous. Of. You. (And p.s, dear Esplanade, please invite the English National Ballet to perform Akram's Giselle in the near future, thank you.)
Medium
Medium caught my eye for a couple of reasons. First, it's a one-man-show, performed by a dancer named Rianto. This in impressive in itself: ability to command a stage for 60 minutes with no intermission requires extraordinary fitness, charisma and guts. Equally interesting is the content – it's billed as a unique performance that fuses modern dance elements with traditional Javanese dance styles, set to live music and vocals from a single musician. And if you're in any doubt of Rianto's pedigree, he will also be performing in Akram Khan's Until the Lions. And if he's good enough for Akram, you can be assured that he has something special to offer.
——-
The Esplanade da:ns Festival runs from the 9th to the 21st of October. Other highlights include performances by THE Dance Company and the students of LASALLE (support local talent!), as well a plethora of workshops and free performances – which you should go for, because it's a central tenet of living in Singapore that free things must take one, okay?