This World Cup has been nothing if not vastly entertaining, and seemingly passed all too quickly. We've enjoyed being able to celebrate an awesome tournament with the Balleternet by combining two of our favourite things – ballet and football – in our Footballet series.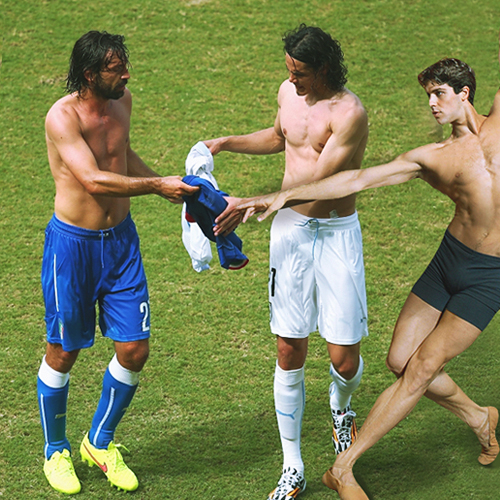 Jersey exchange with Pirlo? Yeah, Roberto Bolle totally wants in on that.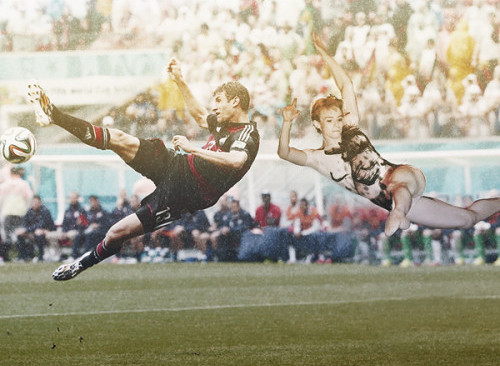 Revoltade? Daniil Simkin shows Thomas Muller how it's done.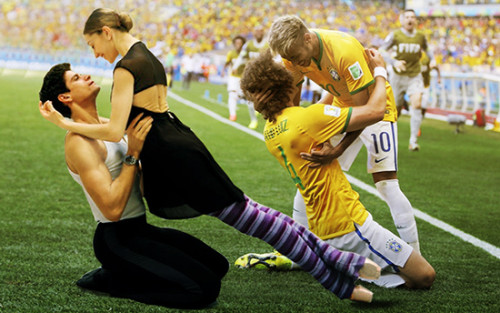 Neymar & David Luiz get lessons in Partnering 101 from Marianela Nunez & Thiago Soares.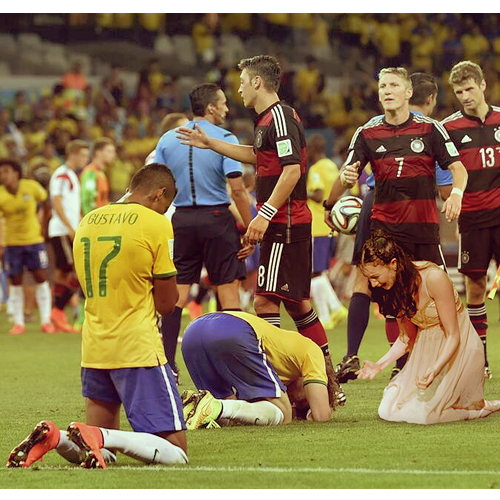 Sad Brazilians, meet sad Juliet (Royal Ballet's Lauren Cuthbertson.)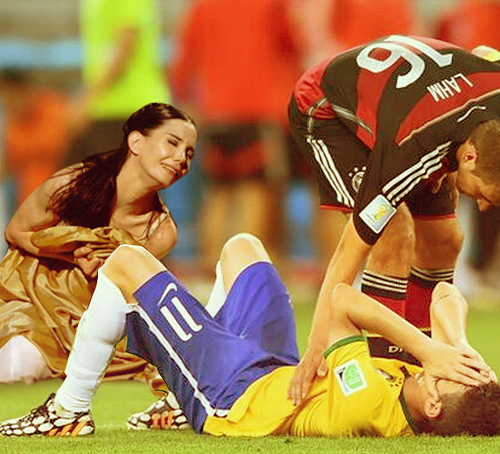 For never was there a story of more woe/than this of Brazil and Germany's 7 goals.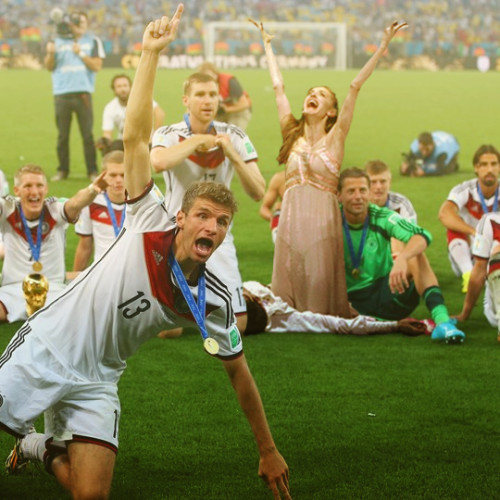 The Germans, on the other hands, were too excited to notice sad Juliet (Marianela Nunez) and her deceased paramour (Thiago Soares.)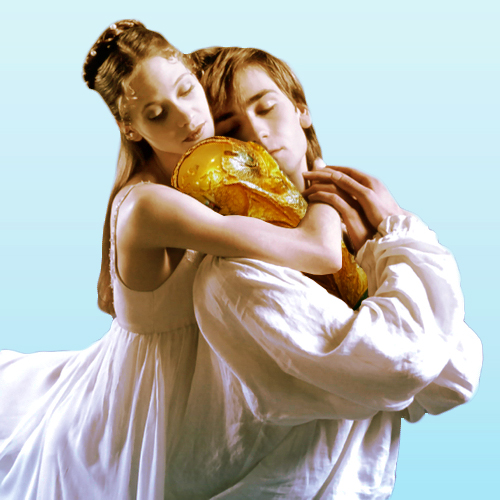 But here are the young lovers, Romeo (Friedemann Vogel) and Juliet (Alicia Amatriain) in happier times, with their greatest love – the World Cup trophy.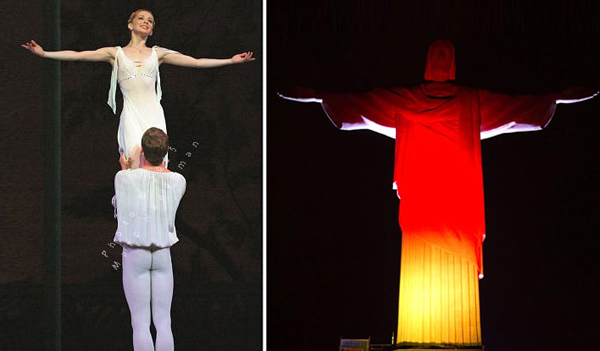 Much like Christ the Redeemer was lit up in Germany's colours at the final, so Juliet (Evgenia Obraztsova) did light up Romeo's (Igor Kolb).