I've been fortunate to make a bunch of new friends thanks to my work at C&V, but living in Singapore means I rarely get to meet up with my dancer friends living all around the world. So when I heard that the English National Ballet was touring to Hong Kong this July, I was sorely tempted to take the 3 hour flight up to see my friends  in person.
After a bit of hemming and hawing, I took the plunge – I was glad I did! In between catching up at cha chaan tengs, dim sum dinners and being completely blown away watching them perform in Akram Khan's Giselle, my friends graciously took the time to rock out some Cloud & Victory dancewear and pose for pictures.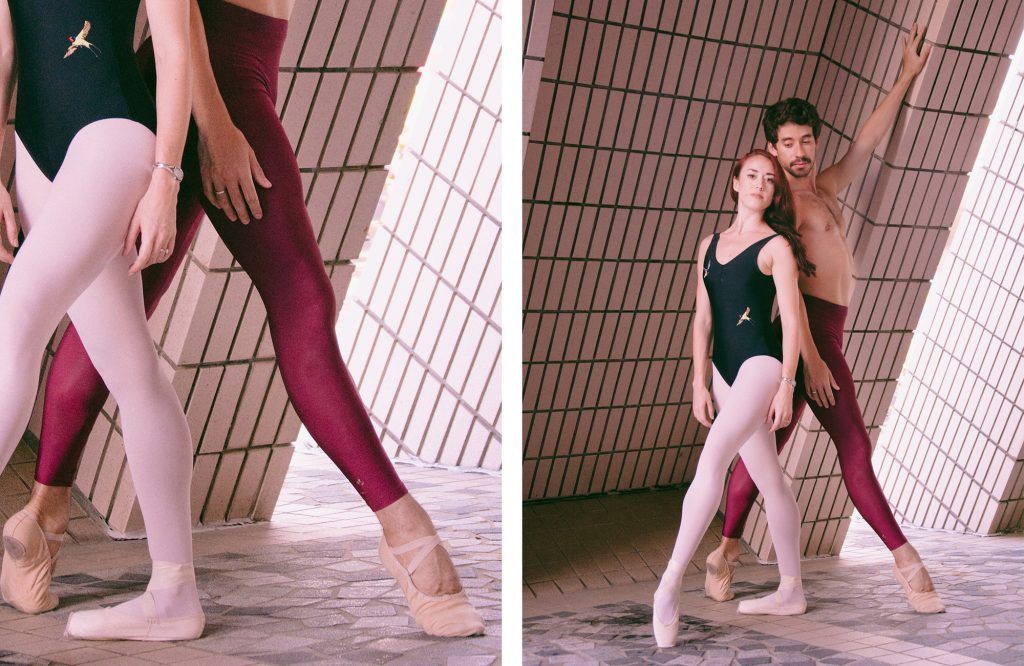 Anjuli Hudson and Guilherme Menezes. Anjuli wears our Embroidered Birds leotard.
I'd never done a group shoot before so I was a bit stressed to be honest. I'd done my research on the location and scouted a bunch of places we could shoot, and hand saved a couple of pose inspirations on my phone. Directing people for a group shoot is harder than shooting individuals, you've got to think about composing a shot that looks good, and where everyone looks good – and I was you're there alone, with a camera, having to shoot, art direct and style a bunch of very talented dancers…well, they're my friends, but I definitely felt the pressure!
Thankfully, everyone was patient and enthusiastic with me. Their colleague Amber stopped by, and helped with the last group shot, making sure everyone's lines looked good so that I could focus on taking the pictures. It was great to hear feedback about the clothes; it's very important to me to hear about what works and what I can improve on from dancers across the spectrum, from professionals to beginners. Happily, the response was uniformly positive. They loved the pieces, and I loved getting to catch up and collaborate with this amazing group of people!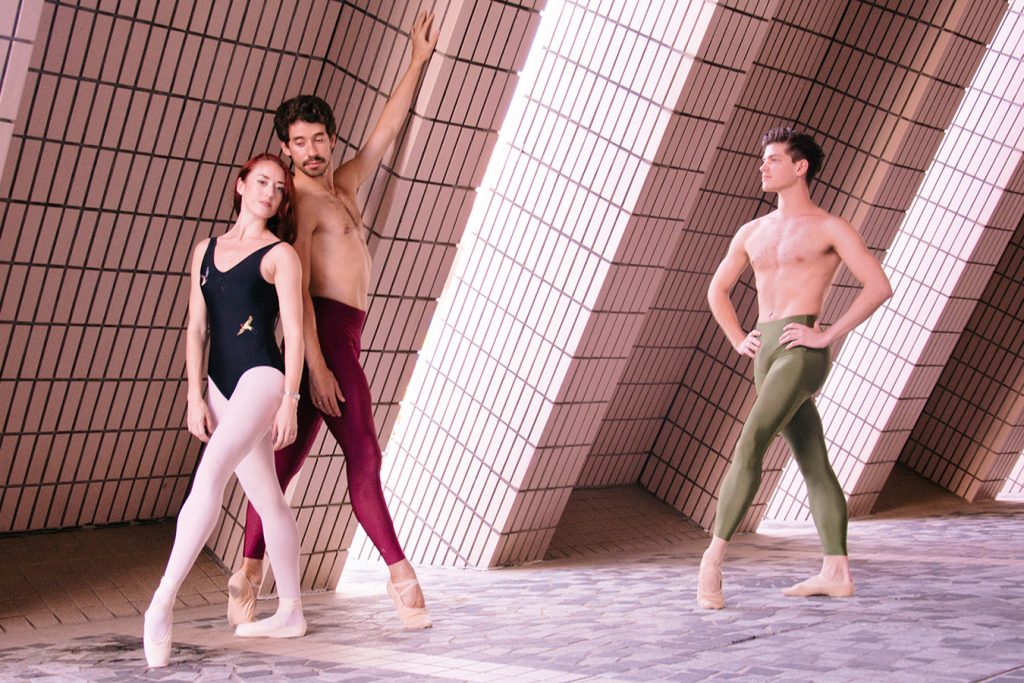 Anjuli Hudson, Guilherme Menezes and Barry Drummond
Anjuli, Guilherme and Barry. Anjuli wears our Bobby Pins & Rosin tee and Slay dance shorts; Barry wears our I Like Big Battus tee; Guilherme wears our Frappe-cino tee.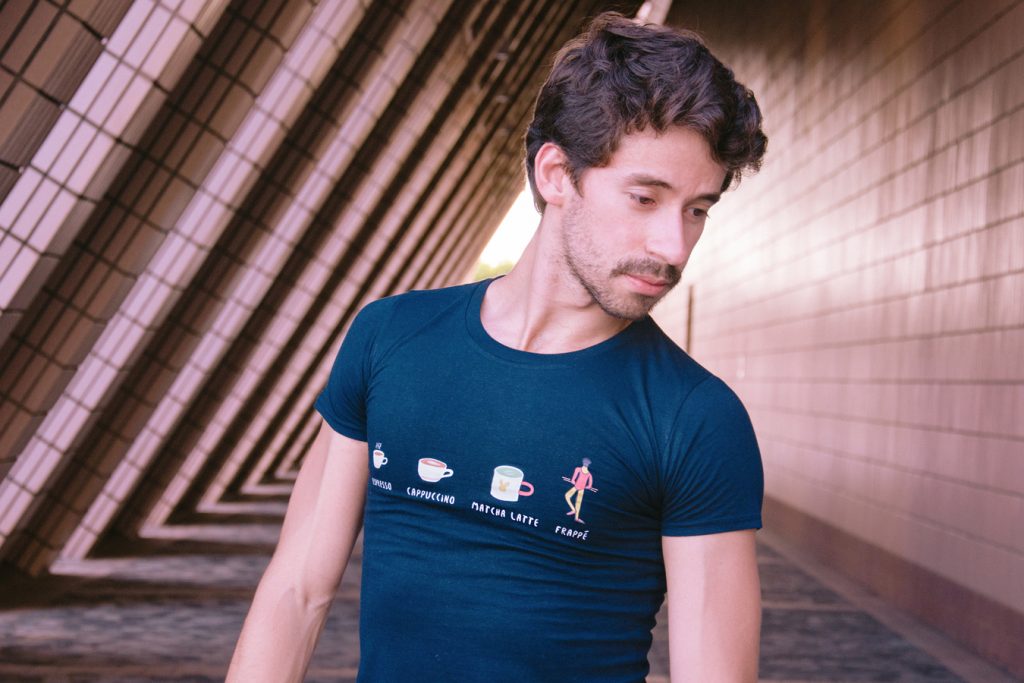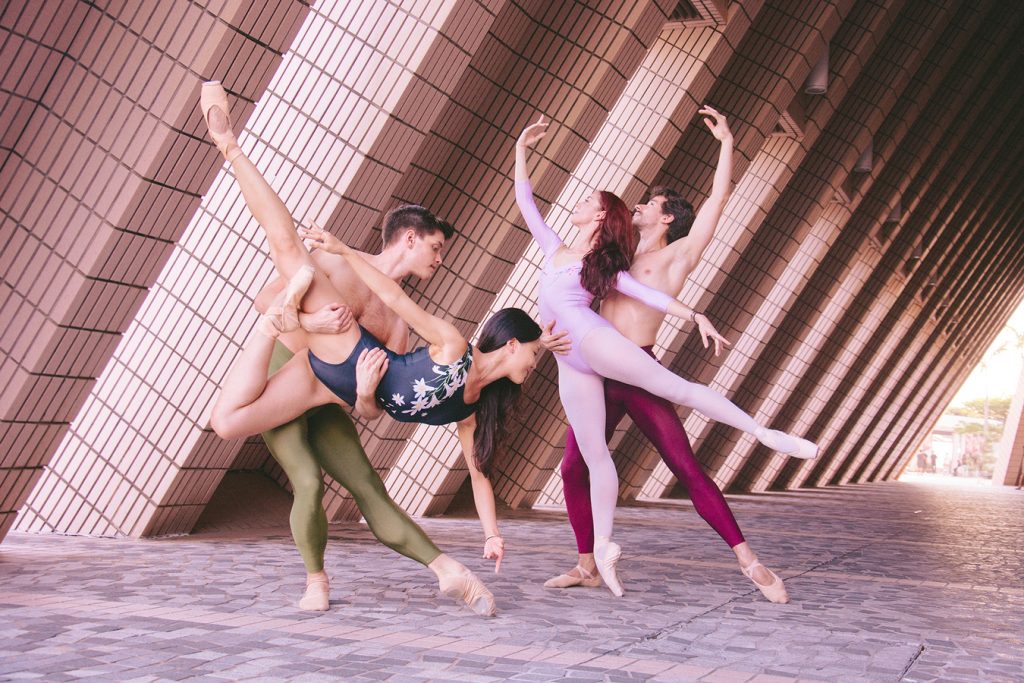 Jem Choi, Barry, Anjuli and Guilherme. Jem wears our Lily leotard; Anjuli wears our Sakura leotard.
You can't see it here, but Hong Kong cultural center, where we shot these, was a very popular place for tourists and for wedding and graduation shoots. We had to deal with some interesting things, like a bride on her wedding shoot who was clearly unhappy that a bunch of professional ballet dancers were stealing her thunder. Once we started shooting, groups of tourists from China crowded around, using their camera phones to grab pictures. One came up and asked they could take a picture with my friends.
I acquiesced, thinking he wanted a quick group photo with them – who wouldn't want a photo with a group of ballet dancers? But then he started posing in front of them like they were a cool instagrammable backdrop – other people in his group wanted to do the same thing: they started queuing like my friends were a famous street exhibit they wanted to take a picture with. None of my friends spoke Chinese, so I had to put my foot down and say no, you can't take any more pictures. Some were disappointed but some seemed offended – it was a strange experience!
When we finished, I wasn't sure how many good shots we got. But looking back on it now, I think it didn't turn out too bad. Every shoot is a learning experience for me, and more than that, it was a great reason to visit my friends and spend time with them – and it was a thrill to watch them wear my clothing.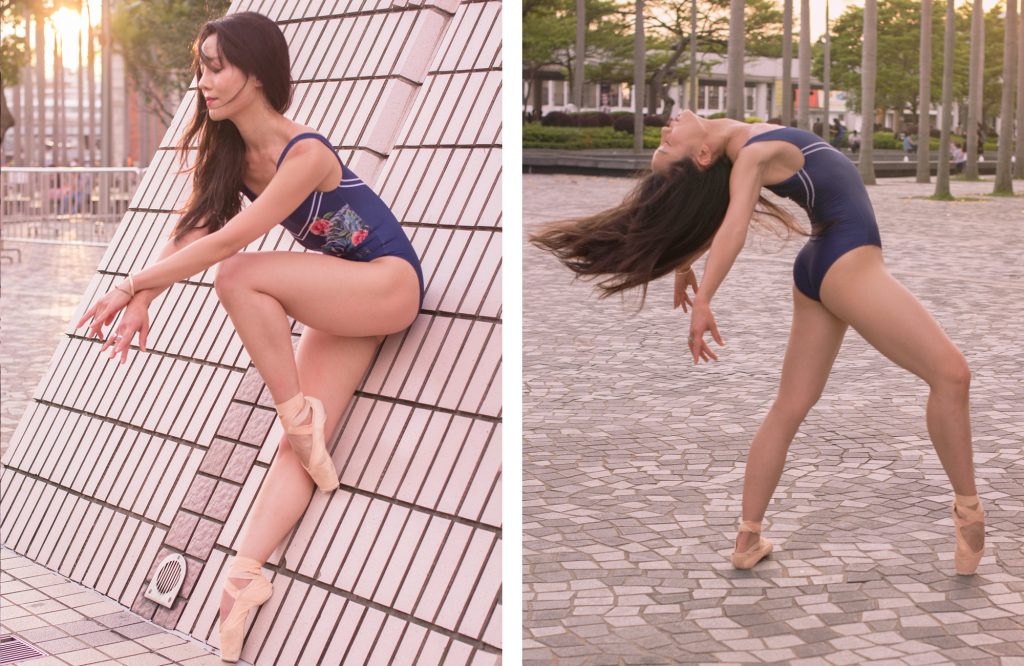 Jem in our Tiger leotard