Alex Wong answers our quickfire questions.
White tights or black tights?
Black. No one wants to be in white tights.
If you could dance any female ballet role/variation, what would it be and which guy would partner you?
I have no idea! What's a really athletic one?
Initially I would choose David Hallberg as my partner but he's too perfect that I would look horrible next to him so now I have no idea.
What's been your most memorable stage mishap?
One time I did a double cabriole during a Giselle matinee performance and my knee gave out and I went all the way down to my knee, but I didn't touch the ground with my hands and I got right up and didn't miss a single count of choreography.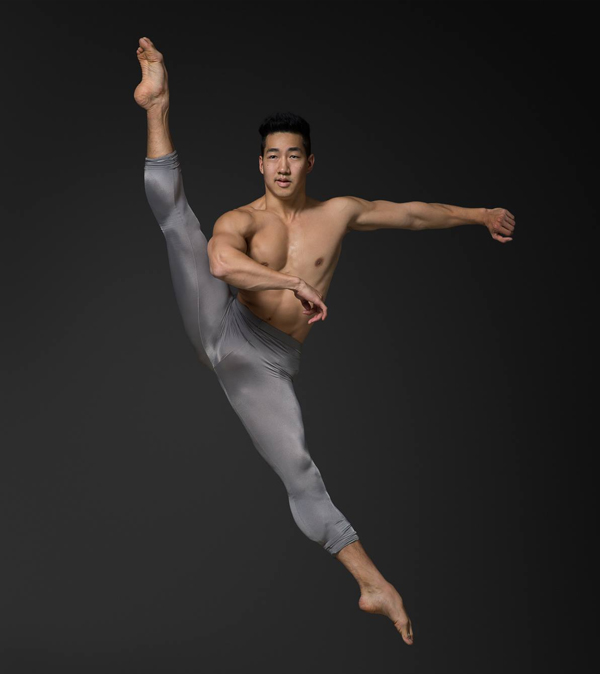 What's a ballet exercise you find particularly helpful?
Fondues.
Who would play you in a movie about your life?
Harry Shum?
If you were challenged to a dance-off, name 3 people who would be in your crew, and why.
Twitch, Allison Holker and Travis Wall. Versatile and talented dancers, and Travis would probably choreograph something pretty awesome.
What's on your playlist at the moment?
Into the Woods on repeat.
If you could be anyone for one day, who would you be? 
Maybe Michael Jackson. Or Beyonce.
——————-
 Follow Alex Wong on:
Instagram: @AlexdWong
Twitter: @AlexdWong
Facebook: AlexWongDance
Alex's Official Website