Staatsballett's Danielle Muir answers our quickfire questions.
Team Black Swan, Team White Swan, Team Swanilda or Team Dying Swan?
Black Swan.
Favourite Tim Tam flavour?
Caramel.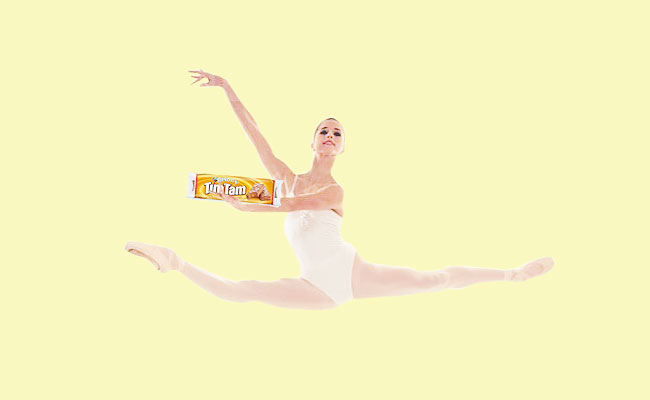 Fun fact: caramel Tim Tams are the greatest ever.
Favourite variation?
I have too many favourites to choose one! Cinderella, Summer Fairy, Aurora Act I & II, Paquita Principal … to name few. But there are many more!
What is your preferred pointe shoe brand?
Bloch.
What is one ballet exercise you like or find helpful?
I love tendues.
In a hypothetical situation, who would you kiss, partner and kill: Roberto Bolle, Robert Curran, Federico Bonelli?
Kiss: Federico Bonelli, Partner: Roberto Bolle, Kill: Robert Curran.
You've been promoted to principal dancer – which company is it with, and what's your debut role?
Staatsballett Berlin and the role would be Tatyana in Onegin!
If you could be anyone for one day, who would it be?
Anyone who has amazing pirouettes so I would know what it feels like!
——————
Read our interview with Dani here!
Follow Danielle Muir on:
Twitter: @daniellekmuir
Instagram: @daniellekmuir
Ask.fm: @daniellekmuir
Dani's blog: Life of a Ballerina
Youtube: dancingdani25