It started with one photo, and more than 6 months later, we're still photoshopping pizza into the hands of ballet dancers. Anyone who's read our interviews will see that we've made our featured interviewees reach for pizza. But we've also posted pizza edits of other dancers on social media.
In case you missed any, here's our roundup of 6 months of reaching for pizza.

The picture that started it all: Albrecht needed some carbs to get through an all-night dance party.
Xander Parish – Giselle/Mariinsky Ballet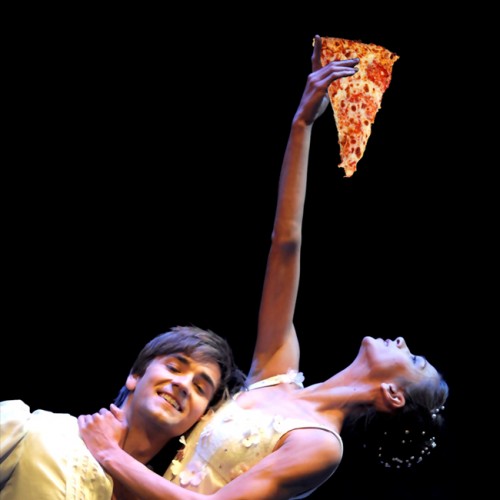 Friedemann Vogel loves Polina. But Polina loves pizza. Such is the classic love triangle, smothered with cheese.
Polina Semionova with Friedemann Vogel – Romeo & Juliet (the picture that started it all).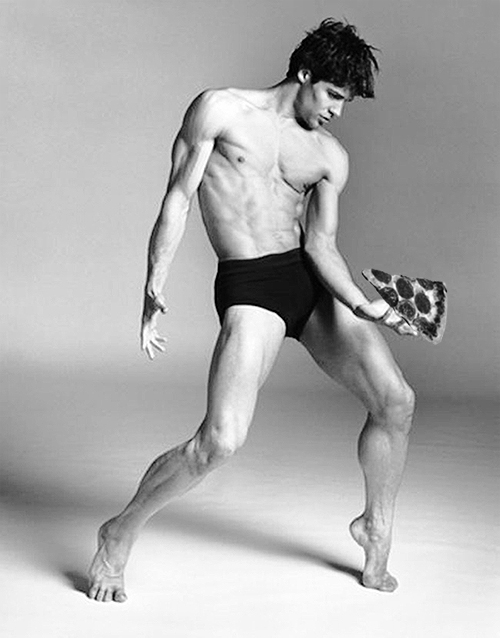 Literally our excuse to post shirtless Roberto Bolle.
Roberto Bolle – Bruce Weber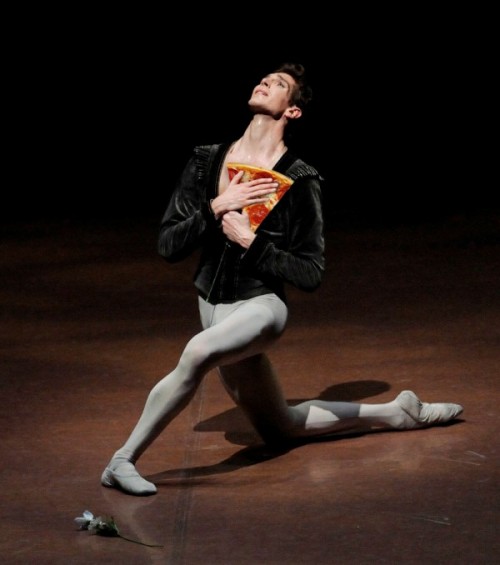 Albrecht knew where his heart finally lay – in pizza's warm, cheesy embrace.
Evan McKie – Giselle/Stuttgart Ballet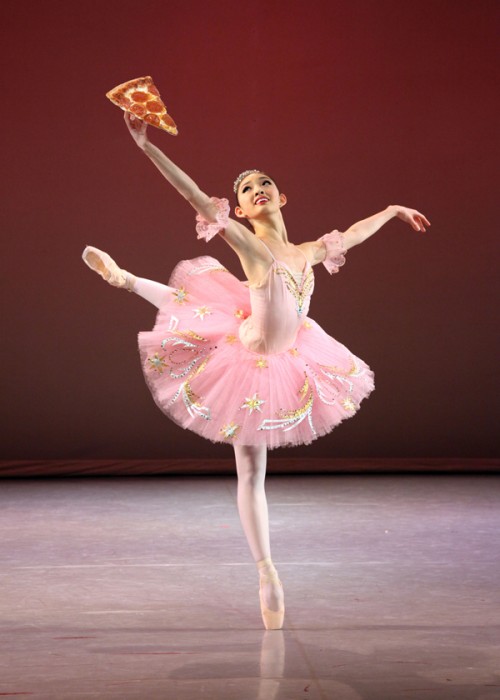 Patricia reaches for a slice of grand pizza classique.
Patricia Zhou – Grand Pas Classique/Beijing International Ballet Invitational Competition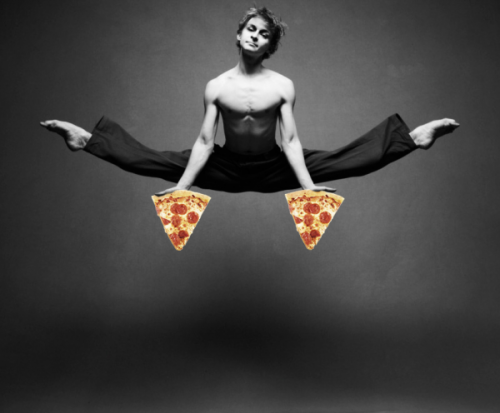 Daniil invites you for a taste of New York's finest. Do we mean the pizza or Daniil? You decide!
Daniil Simkin – daniilsimkin.com/Daniel Jackson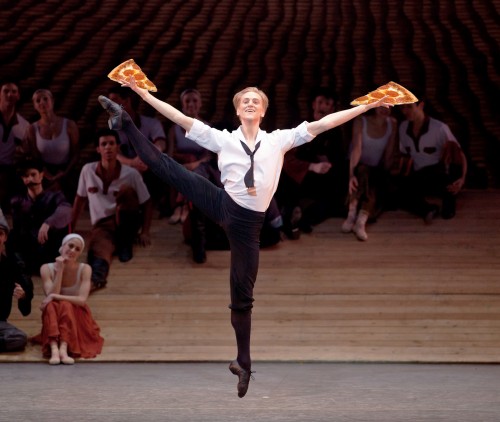 You get a pizza! And you get a pizza! EVERYBODY GETS A PIZZA. #oprah
David Hallberg – The Bright Stream/ABT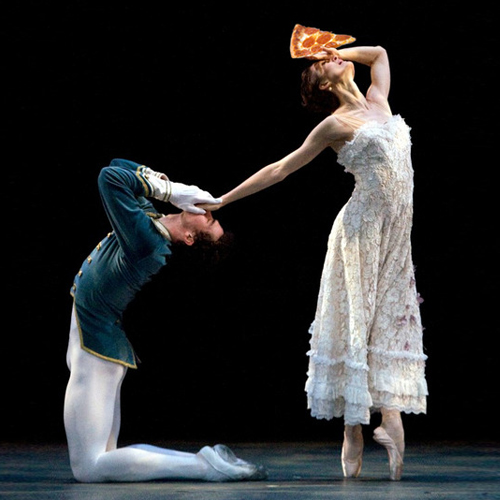 Cory Stearns wondered why Julie Kent's hand smelt so ambrosial. 'Twas the mozzarella.
Julie Kent with Cory Stearns – The Lilac Garden/ABT