We've been celebrating Brazil 2014 by photoshopping our favourite dancers into the World Cup, in our Footballet series. Here's what we've come up with a week into the World Cup.

Marcelo Gomes helping out his home country of Brazil with a nice interception, in last month's friendly against South Africa.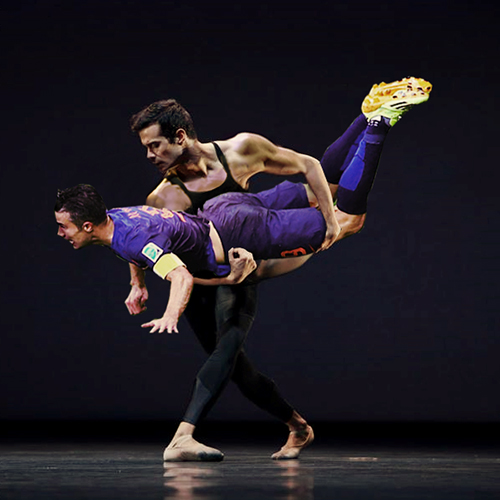 Flying Dutchman Robin Van Persie learnt his goal-heading skills thanks to Dutch National Ballet's Vito Mazzeo.

 Perhaps things might have turned out better for England if Christopher Wheeldon had been there to lend Joe Hart a hand in goal.

'Should I start Rooney on the left tonight?' Roy Hodgson ponders to assistant manager, Mariinsky's Xander Parish.
'Search me Roy, I'm not getting paid 3.5 million quid to make that decision,' says Xander, casually levitating by the Powerade.

Even if Australia were out of the World Cup, Tim Cahill still got to lift something pretty special – Australian Ballet's Juliet Burnett.