We recently launched the Cloud & Victory Fall/Winter 2015 collection, which features a 'Mean Girls' twist on ballet this season – something that was probably fairly inevitable, given my inability to divorce C&V from ballet humour and pop-culture references.
Classic one-liners from the movie starring Lindsey Lohan and Tina Fey have been given a ballet spin, from 'Personally Victimised By Rond De Jambes' to the infamous'On Wednesdays We Wear Pink' line set against a picture of vintage ballerinas in pink tutus; all emblazoned on flowy crop tops, curved hem tanks and comfy sweaters made of soft silken tencel and super comfy fair-trade cotton.
Included in this collection are also pieces that celebrate the beautiful classicism of ballet, from a Uliana Lopatkina-inspired Swan Lake organic cotton top to bespoke, hand-sewn Romantic tutu-inspired Italian tulle skirts and unique, digitally-printed ballet leotards and leggings. The lookbook features Kremlin Ballet principal, the lovely Joy Womack, whom we have had the pleasure of collaborating with numerous times. I hope ballet-lovers, regardless of their familiarity with Mean Girls, will find Cloud & Victory Fall/Winter 2015 to be so very fetch. (Yes, we're still trying to make fetch happen).
-Min
Joy Womack in our Cloudscape leggings and On Wednesdays We Wear Pink crop top.

Joy in our seafoam leotard and seafoam/Giselle blue tulle skirt.

The  'You Can't Stretch With Us' tee

The Technicolour Dégradé leotard

The 'Eat, Plié, Love' crop top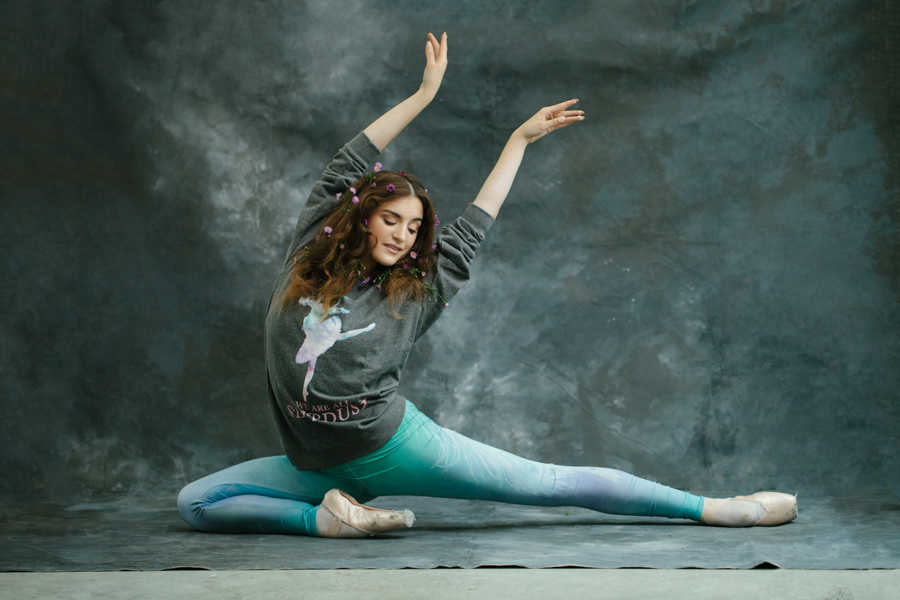 The Stardust sweater and Peacock leggings

The Swan tee and Swan Lake leggings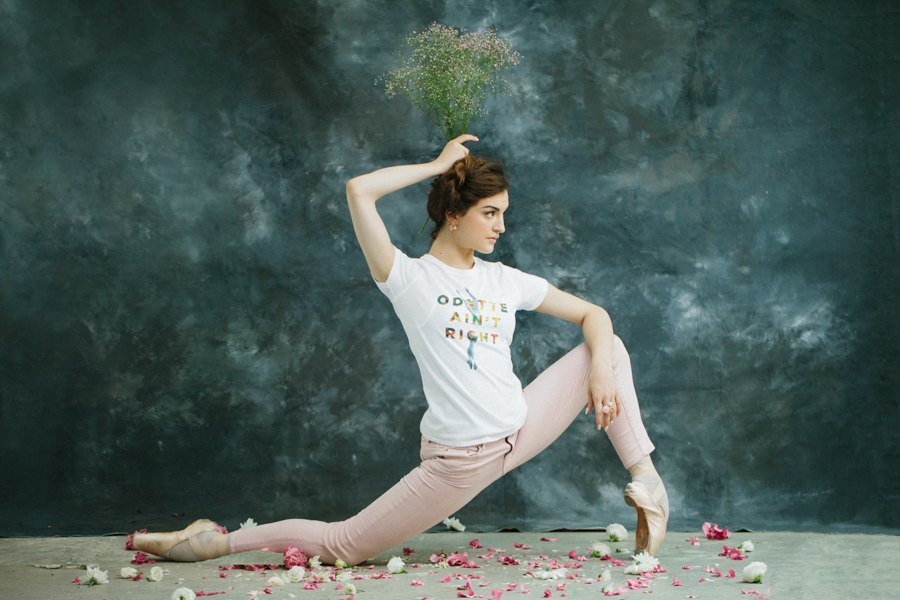 The 'Odette Ain't Right' tee.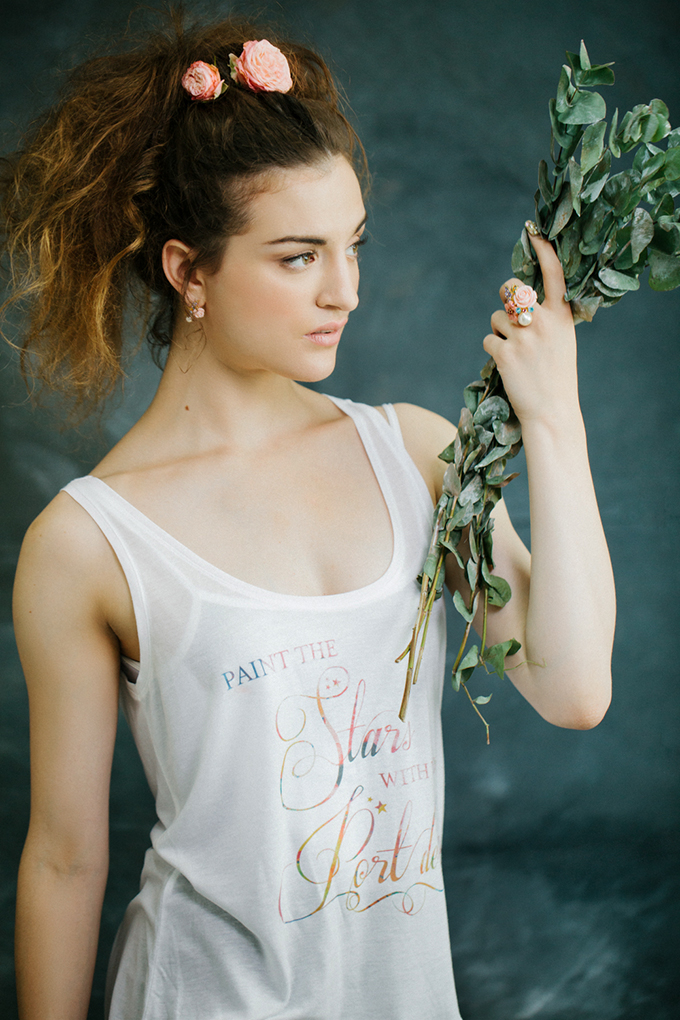 The 'Paint the Stars with your Port de Bras' curved hem tank.

The Swan Lake leotard.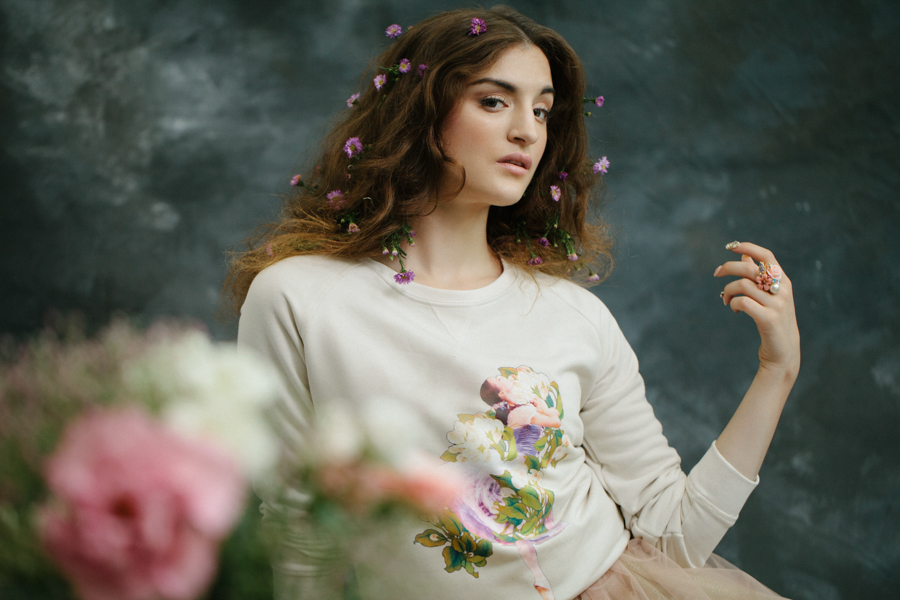 The Vishneva sweater (available in cream and melangé grey).
Shop the collection at www.cloudandvictory.com
View the lookbook here.