Suffering from World Cup withdrawal symptoms? Moscow 2018 may seem like it happened an age ago (bring it back!), but we're making the experience last a little longer with a round-up of our #footballet edits. Relieve those several glorious weeks with these fun pictures of many of the World Cup's footballing stars attempting to give some of favourite ballet dancers a run for their money in the dance department.
Who did it better? Mariinsky Ballet's Uliana Lopatkina or Argentina's Nicholas Otamendi?
Footbalanchine: The Brazilians take on Balanchine with some help from Pennsylvania Ballet's Oksana Maslova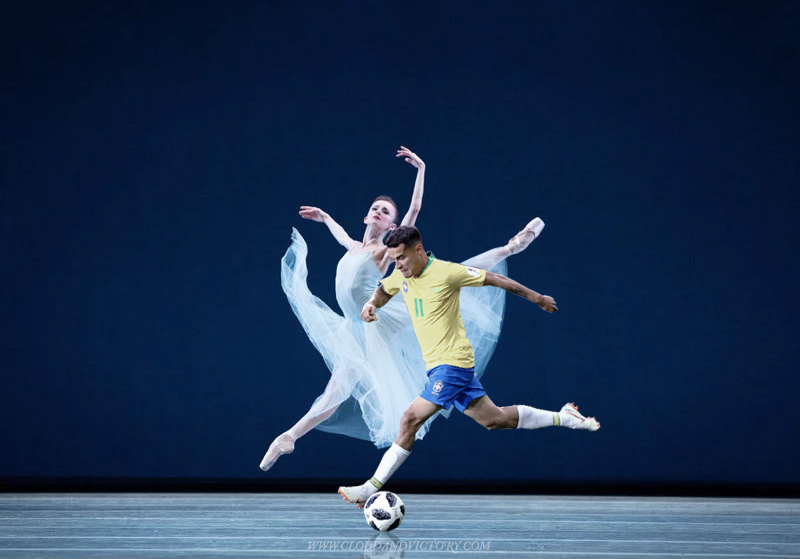 Royal Ballet's Marianela Nunez gives the Portugese team a helping hand (or foot, rather).
Football prodigy meets ballet prodigy: Brazil's Neymar takes on Swan Lake with Svetlana Zakharova.

Football or Strictly Come Dancing? Ada Gonzalez and Xander Parish show the English and Croatian football teams what a real pas de deux looks like.
We're willing to overlook the sickle: England goalkeeper Jordan Pickford does a passable stab at Apollo with New York City Ballet's Chase Finlay.